OUR CHAMBER COMMITTEE PARTICIPATED IN BULGARIA-TURKEY BUSINESS FORUM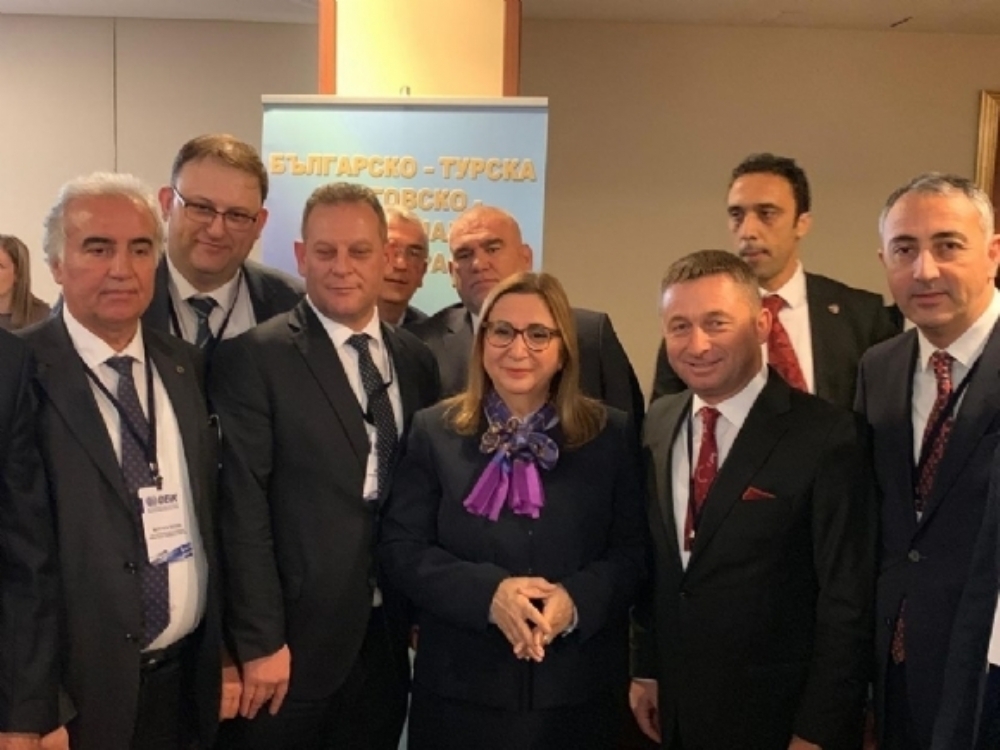 Board of Directors Chairman Süleyman Kozuva and Vice Chairman of the Board Mustafa Seçkin, Board Members Rasim Bilgen, Metin Taşdelen, Mustafa Ogün Asıl, Ayhan Arslan, Mehmet Çetin and Secretary General Hakan Gel, Foreign Economic Relations Board (DEİK) and Bulgarian National SME Development Agency (BSMEPA) organized in cooperation with the Bulgaria-Turkey participated in the Business Forum.
The forum took place between the two countries to develop trade and investment opportunities that may arise between Bulgaria and Turkey were discussed.
Our Chairman of the Board of Directors Süleyman Kozuva and Vice Chairman Mustafa Seçkin, Our Board Member Mustafa Ogün Asıl, Metin Taşdelen and Mehmet Çetin were been in consultation with the Trade Minister Ruhsar Pekcan, in Bulgaria-Turkey Business Forum.